EXPLORING INDIA : From Kaziranga to the Himalayas to the desert of Jaisalmer to the backwaters of Allepey to the sun baked coral beaches of Lakshadweep....A first hand account of exploring this beautiful country.
Sunday, June 12, 2016
Here is an article with sneak preview intot the IRCTC Tiger Express Train service between Delhi and Kanha
IRCTC Tiger Express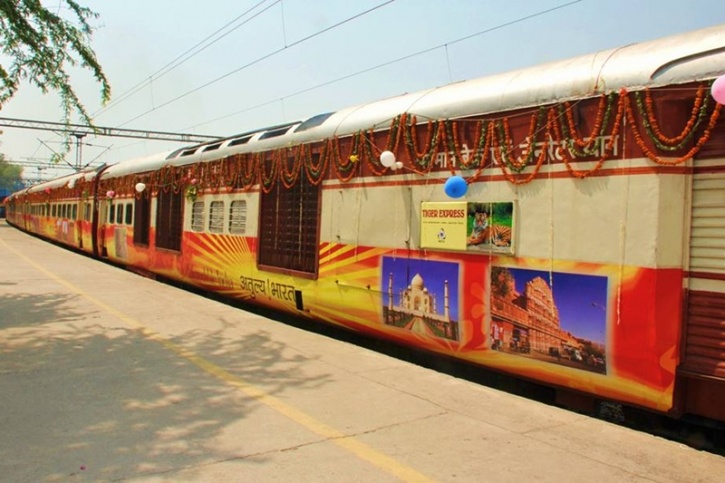 Saturday, June 11, 2016
Himachal road transport has annoucned re-introduction of a direct bus service between Delhi and Leh via Manali wef 6th June, 2016. This 33 hours, almost 3 days journey of almost 1050 is sure to make many heads spin. One way fare is Rs.1365/-. When I saw this Delhi-Leh bus at the Leh bus stand during my visit in 2011, I could not digest as to how one can travel non-stop in such an ordinary bus from Delhi. Or how can one drive a bus like a truck driver do. We were told it is one service, but two buses. Now it is confirmed that there is a change of bus, and hence crew at Keylong. However this is an ordinary bus service without any inclusion. There also is a Non-AC delux bus service between Manali and Leh that costs Rs.2700/- one way that includes one night stay, dinner and breakfast en-route. This service will start from July 1.
You can find more info at following links -